August 8, 2022
Ship lined up for first NZ-run trans-Tasman shipping service in years
Navigation for News Categories
New Plymouth-based transport group Move Logistics has bought a small cargo ship for what is thought to be the first New Zealand-run trans-Tasman shipping service in more than 20 years.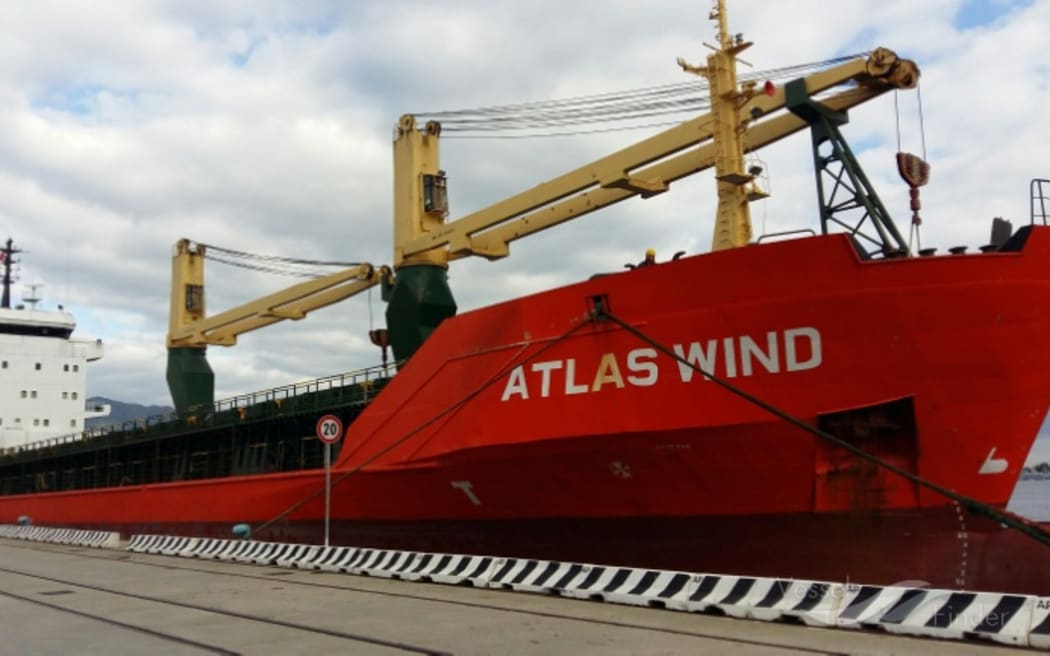 The service will run monthly between regional New Zealand ports and Australia.
Photo: Supplied
The company has bought a European-based, Malta registered, general cargo vessel Atlas Wind, to provide a monthly shipping service between regional New Zealand ports and Australia.
Move's executive director Chris Dunphy said the company has already secured a cornerstone customer, Biomar Australia, to ship fish food from Tasmania for aquaculture firms in New Zealand.
"This is a situation where there's quite a lot of demand and not a lot supply, and it's very much a case of Biomar taking the initiative and being first up best dressed."
He said other dedicated customers were being lined up but there was a hint of reticence among New Zealand firms.
"The New Zealand exporter has been promised a lot over the last few years and hasn't had much delivered to them so they're fairly circumspect until they see the ship and we understand that, but we're very confident that once the vessel is up and trading we'll get significant uptake."
Biomar's chief executive David Whyte said the service would be faster, cheaper, and more efficient, reducing risk and complexity.
The service will visit secondary ports including Nelson, Timaru, New Plymouth, and Bluff connecting them to the east coast of Australia, where there was also interest in calling at some ports in Queensland.
The Atlas Wind is a 25-year-old vessel of 4150 tonnes, capable of carrying 350 containers, or the equivalent of 5000 tonnes of bulk cargo, with its own cranes for loading.
The ship will have a foreign crew provided by a Singapore-based firm, with pay and conditions conforming to International Transport Workers' Federation standards, but Dunphy said there may be future opportunities for New Zealand seafarers.
Large global shipping lines cover trans-Tasman routes at present, but do not call at smaller ports, forcing cargoes to be trans-shipped at a large port.
Dunphy said the new service was separate from the coastal shipping service, backed by $10 million from Waka Kotahi, which they are hoping to start next year with a Nelson-New Plymouth service using a suitable roll on roll off vessel that did not need special docking facilities such as link spans.
The world's biggest shipper Maersk has moved to set up a dedicated New Zealand coastal service.