August 12, 2022
Samsung expects Galaxy Z foldables to surpass the Galaxy S series by 2025
Samsung expects that shipments of the foldable Galaxy Z series will overtake the popular Galaxy S series in three years. Current market conditions have led to a slump in the sales of premium smartphones, but the new form factor is expected to revitalize the market.
TM Roh, the President of Samsung's Mobile Experience Business, said: "By 2025, foldable items will take up more than 50 percent of Samsung's total premium smartphone shipments. Foldables will become the new standard of smartphones."
The foldable segment is growing rapidly, rising 309% from 2020 to 2021, according to data from Omdia, for a total of 9 million shipments. Samsung's Z-series made up the bulk of that with the Galaxy Z Flip3 and Z Fold3 moving 7.1 million units combined by the end of the year (and they only launched in August 2021).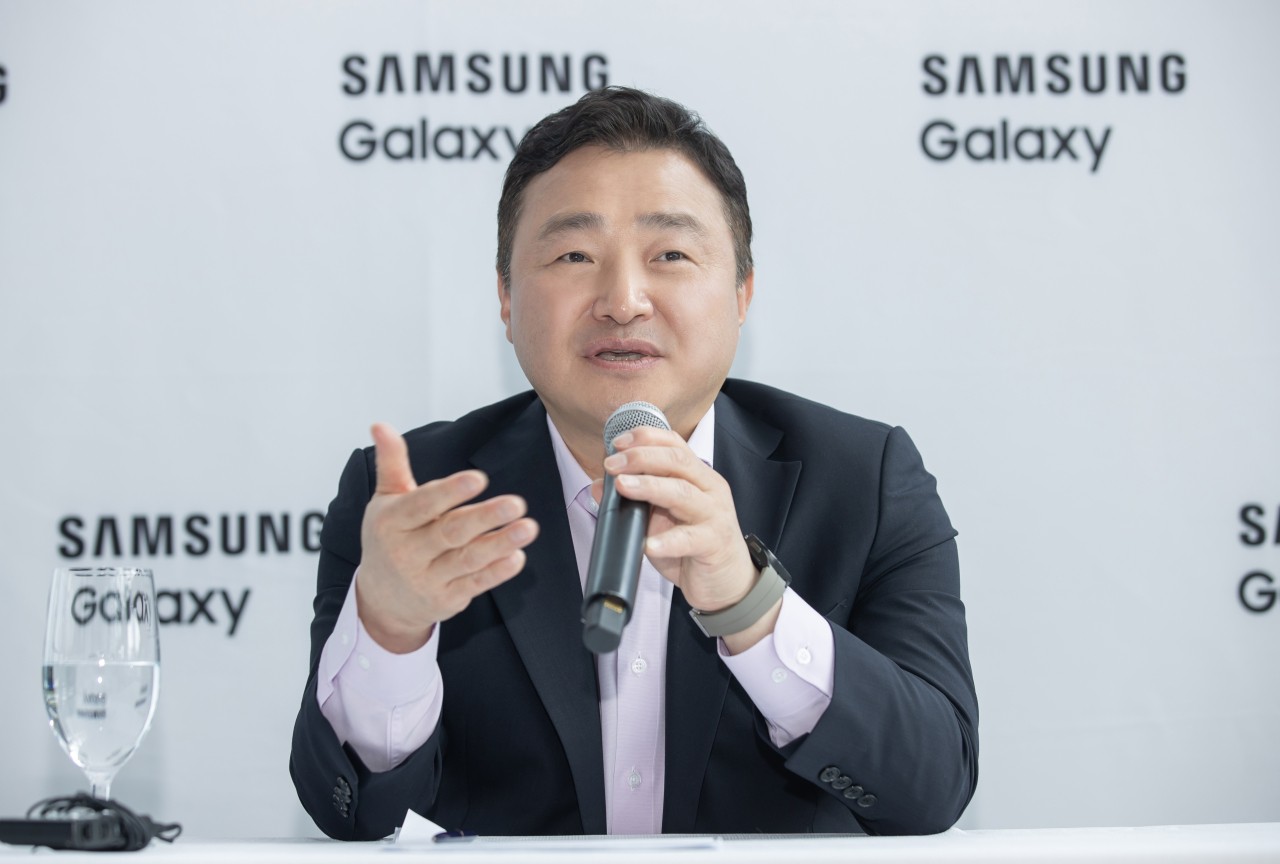 TM Roh speaking at a press conference just after the announcement of the new Galaxy Z Flip4 and Z Fold4
The more affordable Z Flip models are more popular in terms of numbers. For example, the Z Flip3 is credited with 4.6 million of the total 7.1 million shipments for the Z-series last year. And in the first three months of this year it added over 1 million units to its tally, meaning that it alone accounted for half of all foldables shipped in Q1 2022.
The new Galaxy Z models that were announced this week cost basically the same as their predecessors ($1,000 for the Flip, $1,800 for the Fold), so we wouldn't be surprised to see Samsung ship more Galaxy Z Flip4 units than Z Fold4. But if foldables are to become "the new standard of smartphones", Samsung will have to bring them to the mid-range segment as well.