June 21, 2022
NCCE imparts civic values into beauty contestants
'Beauty with Civic Values', is what the National Commission for Civic Education, NCCE deliberately seeks to achieve by inculcating civic values into contestants in beauty pageants.
The initiative has become critical to the Commission because of the influence beauty contestants have on their followers and the role they subsequently play in society.
NCCE and Miss Ghana Foundation have effected a two-year partnership agreement to offer civic education lessons to young ladies who participate in the Miss Ghana Contest.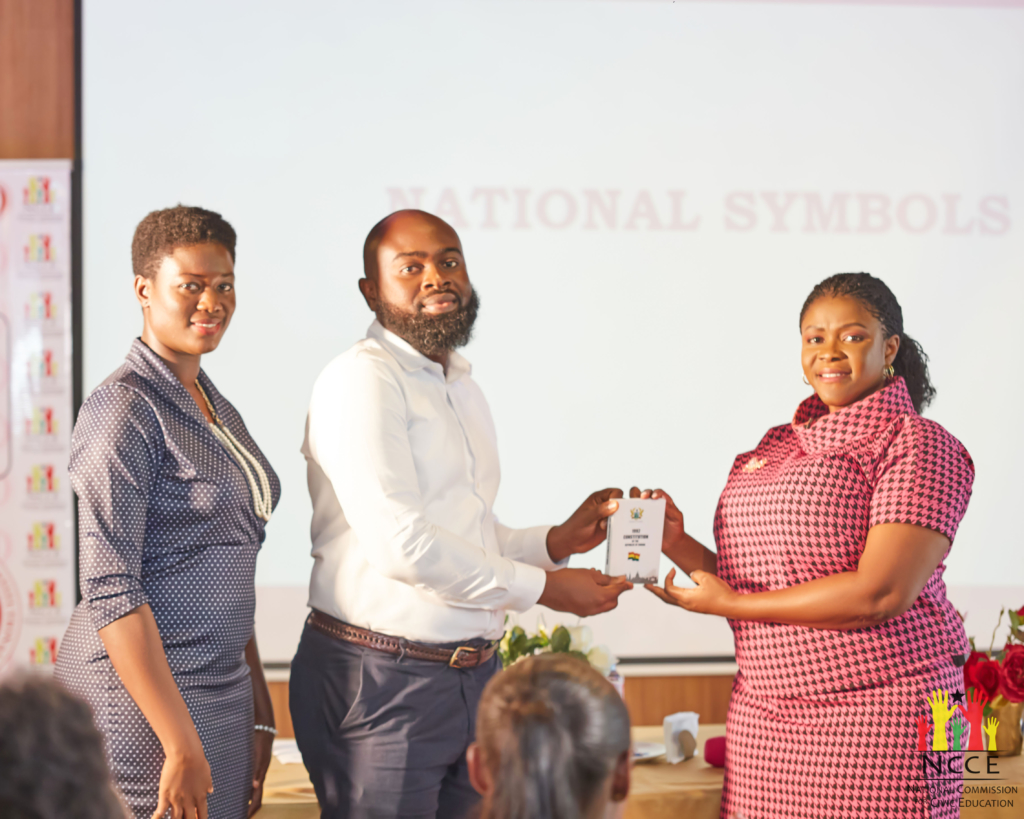 The 2022 Contestants have already benefited from this initiative and the Commission hopes that these young women will become civic ambassadors who will promote civic education and influence a civic-minded society.
Chairperson of  NCCE, Ms. Kathleen Addy was the Special Guest and a Facilitator at the maiden training of the 2022 Miss Ghana Contestants in Accra.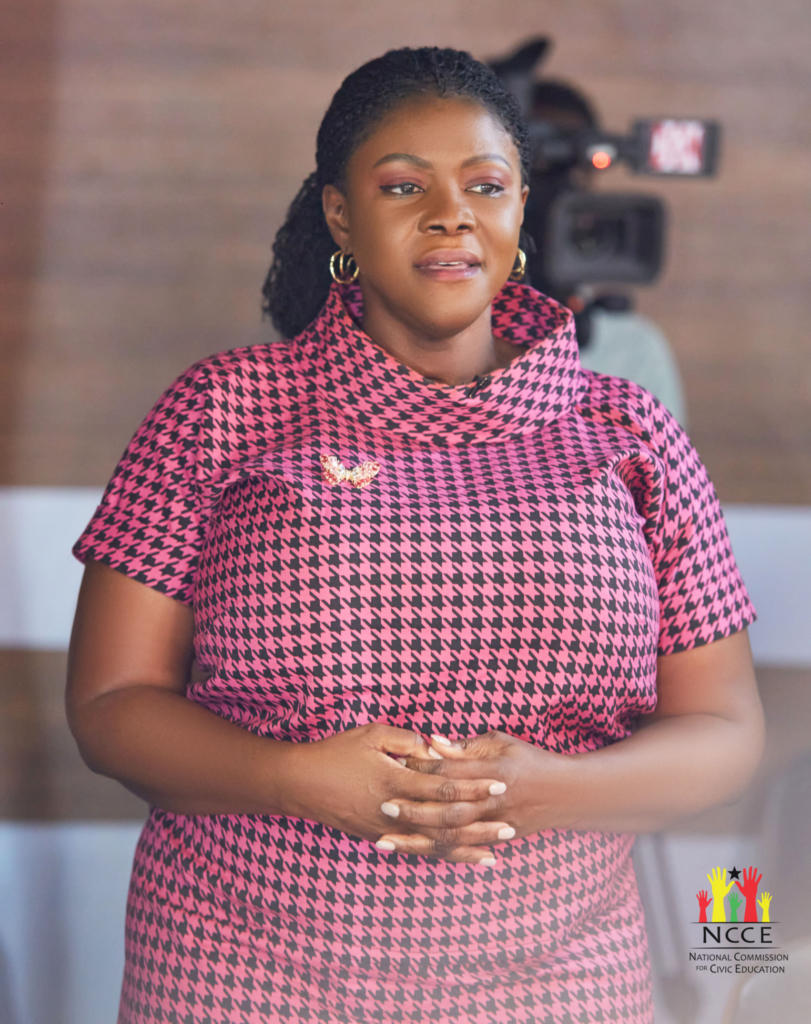 She was positive about the collaboration and confident that the commission will have an impact on the young women to support the work of NCCE in delivering effective civic education in Ghana.
Ms. Addy took the contestants through the country's values and entreated them to be ladies who proudly possess positive values. Ms. Kathleen Addy later presented copies of the 1992 Constitution of Ghana to the Miss Ghana Foundation and the contestants and charged them to put the copies to good use.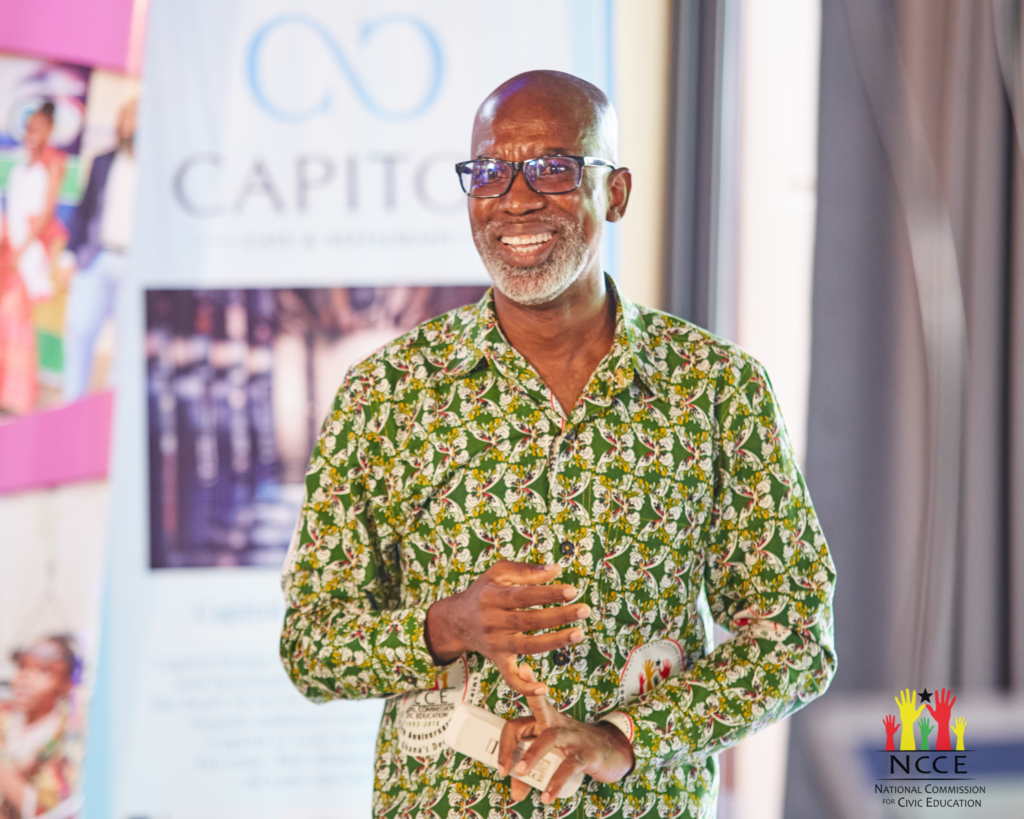 On the first day of the three-day training, the contestants were taken through very interesting topics on nation-building, the national values, national symbols, the political history of Ghana, the importance of patriotic songs, and the role of civic education in promoting a civic-conscious society.
Contestants were tasked to learn and sing full stanzas of the National Anthem and the National Pledge.
The Miss Ghana Contestants will be quizzed on these subject areas and the NCCE will offer them a field trip to basic schools to observe how the NCCE carries out Civic Education in the country.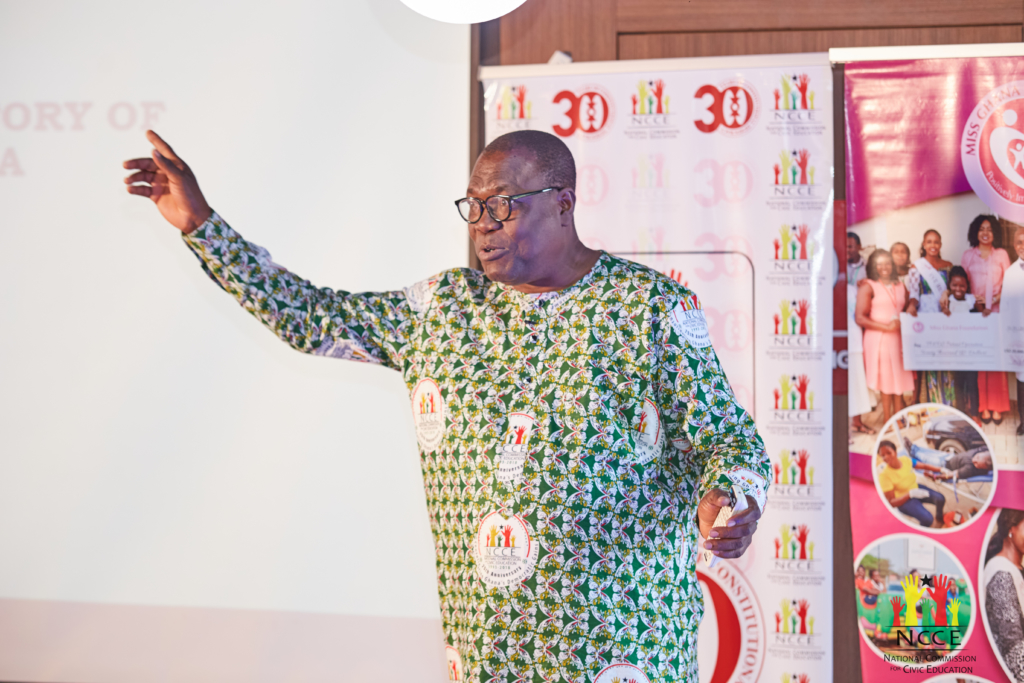 Present at the training was the Managing Director of Exclusive Events, Ms. Inna Patty, Commission Secretary of NCCE, Mr. Tito Voegborlo, Mrs. Lucille Hewlett Annan of the Commission Secretary's Office, and RTI Office, Director of Communications and Corporate Affairs, Mrs. Joyce Afutu, and Acting Director of Programmes, Dr. Imrana Mohammed served as facilitators at the training.
The NCCE is poised to use every available platform to reach out to the people of Ghana with its Civic Education messages.