April 11, 2023
Kat Matthews surprised to be alive after last year's horror crash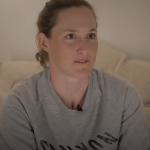 She was in a very good shape last year and most likely considered the biggest favorite for the Ironman World Championships, but in late September Kat Matthews was hit by a car while training. A horror crash, Matthews was temporarily unconscious and suffered fractures to her skull, vertebrae and sternum, among other things. A long period of rehabilitation followed.
In the PTO documentary below, Matthews – who recently returned to racing and placed third at Ironman 70.3 Oceanside – looks back on the accident and its aftermath.
Note: There is shocking footage in the documentary.
Triathlon Today – Your News, Our Passion
Subscribe here to receive our weekly newsletter with our most popular news!