April 28, 2023
Buhari celebrates Mike Adenuga at 70
Buhari affirmed the impact of Adenuga's visionary leadership on Nigeria's economy.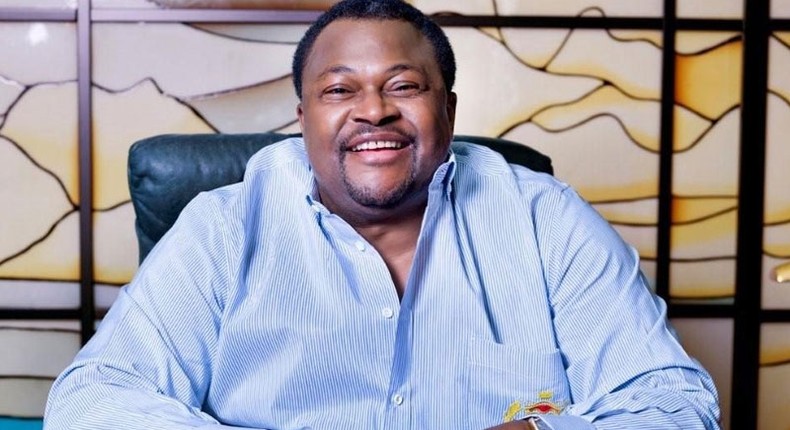 President Muhammadu Buhari has rejoiced with consummate businessman and philanthropist, Dr Mike Adenuga Jnr, on his 70th birthday, April 29, 2023.

The president, in a statement by his media aide, Mr Femi Adesina on Friday in Abuja, saluted the entrepreneur, "whose charity and goodwill continue to inspire, attracting local and global recognitions, including three national honours, OON, CON and GCON."
Buhari affirmed the impact of Adenuga's visionary leadership on Nigeria's economy, setting the pace for investments in oil and gas, telecoms, real estate, banking, construction and hospitality.
He also lauded him for making remarkable presence in supporting entertainment, sports and African culture, within and outside the country.
The President extolled the philanthropist for his courage, humility and dedication to nation-building.
He also commended him for always placing the interest of the nation first, and welfare of the people, by ensuring that all his ventures and investments upheld human values of empathy, appreciation, trust and respect.
According to the President, the numerous national and global awards are well deserved, including the highest individual honour for a private citizen in Nigeria, GCON, and many others of high note like "The Companion of the Star of Ghana'' from Ghana.
Adenuga was also honoured with the rank of "Commander of the Legion of Honour'' by French President, Emmanuel Macron.
The President prayed that Adenuga, who is Otunba Apesin of Ijebu-land, would continue to grow in health, strength, and sound mind.
JOIN OUR PULSE COMMUNITY!
Our newsletter gives you access to a curated selection of the most important stories daily.
Welcome to the Pulse Community! We will now be sending you a daily newsletter on news, entertainment and more. Also join us across all of our other channels – we love to be connected!
Unblock notifications in browser settings.