April 15, 2023
Tshego Reacts To A Tik Tok Video That Claims He Is Crying For Help To Leave Illuminati
Tshego Reacts To A Tik Tok Video That Claims He Is Crying For Help To Leave Illuminati. The hip-hop music industry has been tainted by allegations that it is affiliated with the so-called devil-worshipping Illuminati society. A plethora of South African rappers has been linked to these charges, although it remains unclear whether this is a myth or reality.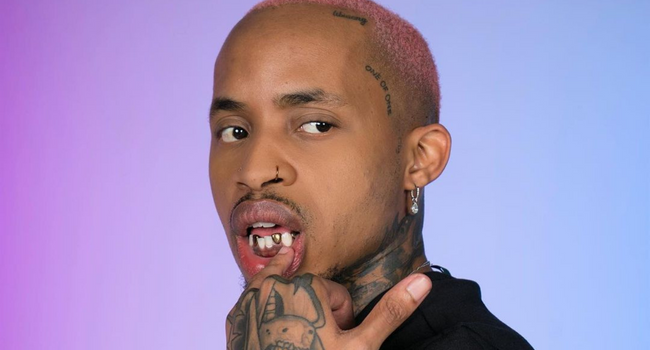 Social media detectives have always been on the lookout for clues linking artists to the Illuminati, with certain tattoos being presented as evidence. Taking to Instagram, Tshego shared a Tik Tok video of him being implicated again in the Illuminati society.
The video used Tshego's tattoos as evidence that he is part of the so-called society group. His departure from Universal Music was also brought into the fray with claims that he is crying for help to leave the Illuminati.
"This is Tshego, he is crying for help or he is trying to show us something, Illuminati eye and there is the fire in the background and skeletons," said the voice from the Tik Tok video. "I think he is trying to show us that he is going to hell, check this picture."
"Tshego sold his life to this label and now he wants to leave but he can't, I think he's trying to show us something or crying for help. He sold his life to his label (Universal Music) and I'm getting suspicious that he is crying for help."
In response, Tshego went on and captioned the video and laughed it off that he is crying for help. "Definitely crying for help, check the picture," he wrote. This is not the first time that the famed rapper has addressed the Illuminati claims.
In an interview on ESAM, the rapper said that he wanted to join the Illuminati with his friends but they couldn't find it. "I've been hearing about these things since and I've been trying to look for it," he said. "There is a point where me and my boys we were like n**gas if this sh*t exist let's do it," he added.