June 25, 2022
Hotshot Trailer Restrictions for Heavy Equipment
Hotshot Trailer Restrictions for Heavy Equipment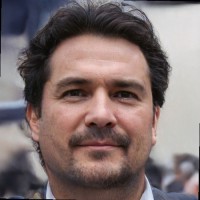 William Thomas
Senior Logistics Manager
Heavy hauling experts are renowned for shipping large and oversize loads from one place to another. But that is not all. These companies also move smaller loads that require quick and quick delivery. This can be anything from motorcycles to appliances or furniture.
Hotshot Trucking and Hauling

Hotshot trucking transport has gained massive popularity in the logistics industry. Hotshot trucking involves the transportation and delivery of smaller, lighter, and time-sensitive loads within the stipulated time frames. These deliveries are mostly done using medium-duty trucks and vans pulling flatbed trailers, usually one client or location. While some hot shots are shipped over short distances, others are hauled across the state and even country borders. Common hot shot heavy loads include construction equipment and material, farm machinery, and material, among other time-sensitive cargo.
Hotshot trucking involves the transportation and delivery of smaller, lighter, and time-sensitive loads within the stipulated time frames.
Hotshot Shipping Trailers

There are several trailers that can be used for hotshot trucking. Choosing the right trailer for your load depends on your truck type and the nature of the load you want to transport. Hotshot trailers are reliable, practical, versatile, and can efficiently accommodate and transport types of heavy equipment and other loads. These trailers are most valuable when purchasing or selling items that require simple transportation. If you are not experienced in this area, it would be best to trust experienced shipping companies such as Heavy Haulers to handle the job for you. Besides having the right hotshot trailer for the job, these specialists will also manage your load from pick-up to delivery. You can therefore trust them to get your load safely delivered to its designated destination within the stipulated time. Here are the different types of trailers used in hotshot trucking:
They are the most commonly used hotshot trailers. They are generally shorter, easier to operate, and less expensive to purchase. For shippers moving smaller shipments, bumper pull trailers provide a competent, reliable, and affordable solution. Given their small sizes, these trailers are not suited to transport any load over 10000 pounds. This might inconvenience you if you wanted to shop larger and heavier loads.
This trailer is longer and can haul larger and heavier cargo than the bumper pull trailers. Gooseneck trailers are loved by most hotshot trucking companies, especially due to their turning radius and stability. These make it easy to operate them when moving along thinner pathways. While RGN trailers might seem like your ultimate hotshot trailer, it also has some limitations. Operating a gooseneck might have various restrictions and requirements depending on the state or country. For instance, gooseneck trailers qualify as commercial trailers and might require additional training, licensing, and operational permits.
Dovetail Hotshot Trailers

Dovetail trailers are some of the most recognized hotshot trailers in the USA. They are mostly used in shipping motorized cargo such as tractors and bulldozers. They are also the best option for shippers looking to transport cars and smaller equipment. Dovetail trailers are equipped with shorter ramps that make it easier to load and unload cargo. Unfortunately, these trailers are not as versatile as their gooseneck counterparts.
Transport Your With Our Hot Shot Trucking Services!
Step 1:

Fill Out Quote Form
Fill out the short & easy quote form.
Step 2:

Speak With An Agent
We'll pick up your heavy equipment or vehicle.
Step 3:

Get Transported On Time
We deliver on time so you can get back to work.
Recommended Blogs For You: