May 12, 2022
Game X Change announces a Partnership with the world's first 5G App and Metaverse Agency, Nonvoice.
BC, Canada, May 11, 2022, ZEXPRWIRE, Game X Change, a blockchain gaming platform that allows users to transfer in-game currencies and assets from game to game has partnered with Nonvoice Metaverse, the world's first 5G app agency devoted to helping 5G and AR developers succeed in the Metaverse.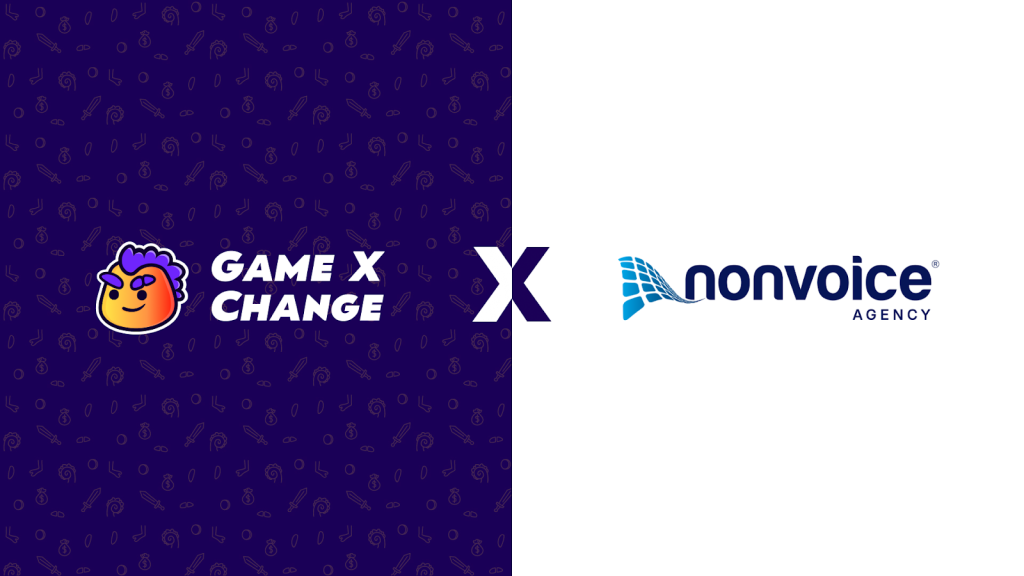 What is Nonvoice?
Nonvoice Metaverse connects app developers with distributors and investors who then help accelerate the adoption and deplyment of their applications. Nonvoice provides an ecosystem of key parties dedicated to the 5G value chain and the future benefits that these services will bring to the world.  This partnership will bridge the gap between web2 game and AR developers that are looking to come into the blockchain space. Nonvoice has integrated and aggregated over 15 consumer apps and experiences for launch across AR games and experiences, education, NFTs/ digital collectibles and sports across the Metaverse. This includes expansive teams and Telecoms from around the world who are looking to jump into Web3. Some of Nonvoice partners include forwARdgame, Proxy42, Statement Games, and Gizer Inc. 
How will the partnership work?

By teaming up with Nonvoice, Game X Change increases its global reach and opportunity. Both Nonvoice and Game X Change will focus on capturing a global audience by combining the innovation of 5G and blockchain technology – marking the first of its kind.  Game X Change will make it possible for Telecom companies, AR, or 5G projects to seamlessly enter the blockchain space by utilizing Game X Change's suite of Web3 tools.
What is Game X Change?

Game X Change is a gaming platform where users can move assets from one platform, game, or blockchain to another, in a safe and controlled way. Game X Change offers rewards for playing, earning, and farming across the platform through its native utility token, GXP. The Game X Change platform provides gamers with the opportunity to play and earn by transferring in-game currency and NFT assets from one game to another. For developers, Game X Change provides the tools and technology that enable developers of all sizes to incorporate blockchain technology into their games by creating digital assets and currencies through the platform.
What's next with Nonvoice?
Game X Change has extensive plans with Nonvoice and has already begun working with Non-voice partners like forwARdgame to bring AR and the first "Move-to-Earn" game to the blockchain.
Find more details from GameXChange on the following links:
Website: https://gamexchange.app/
Twitter: https://twitter.com/GameX_Change
Medium: https://gamexchange.medium.com/
Telegram: https://t.me/GameXChange
Discord: https://discord.com/invite/fBpj8qP
Media contact:
Game X Change